Preservation Month 2022: From Aspiration to Inspiration
Historic place-savers pour their time, energy, and resources into protecting places they care about, often without recognition. So, the 2022 Preservation Month theme of "People Saving Places" is a national high-five to everyone doing the great work of saving places—in ways big and small—and inspiring others to do the same!
From Aspiration to Inspiration is one of the signature events the National Trust for Historic Preservation is presenting as part of its Preservation Month celebrations. Since 2011, the National Trust has awarded the American Express Aspire Award to emerging leaders in the preservation field. Now, we've brought together six of the past awardees to share their success stories, lessons learned, and biggest hopes for preservation in the years to come.
Tyrell Anderson
Tyrell Anderson
Decay Devils, Inc.
Tyrell Anderson is the president and founder of Decay Devils Inc. Its mission is to educate the general public about the historic and social importance of abandoned architectural structures, as well as to seek out and secure funding to restore and preserve abandoned historic structures through local communities and the world.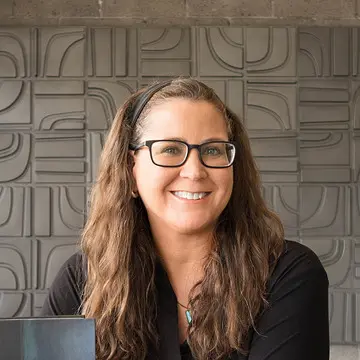 Alison King
Alison King
ModernPhoenix.net
Professor Alison King is the founder of ModernPhoenix.net, the internet's go-to source of information about Midcentury Modern design in Arizona. Since 2003, her extensive mapping, photography and documentation of modernism in the Phoenix Metro area has helped the public identify, protect, and adapt important places. Through research, writing, tourism, and microblogging on her critically acclaimed Instagram, King has galvanized a passionate community of place-loving people that instantly step into action.
Each spring the community gathers for a ten-day Modern Phoenix Week, which hosts workshops, talks, tours, films, and other cultural events that highlight the city's Midcentury Modern heritage.
King is also the authorized biographer of Ralph Haver AIA and the keeper of the Beadle Archive, which documents and authenticates the work of Al Beadle.
Since winning the Aspire Award in 2013, King has served as a historical consultant on a number of development projects as well as continued to show up to City Council and Village Planning meetings to advocate for smart development.
Watch: Alison King's Aspire Award Video
Read: Meet Phoenix's Modern Maven: Aspire Award Winner Alison King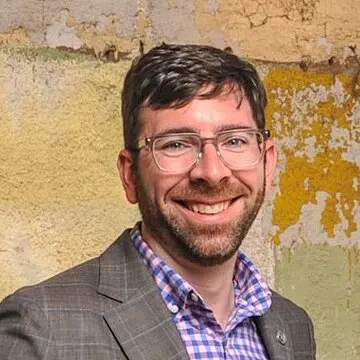 Josh Rogers
Josh Rogers
NewTown Macon
Josh Rogers leads the noprofit NewTown Macon, where he works to attract, leverage, and invest in self-sustaining transformation for downtown Macon, Georgia. Rogers innovates creative real estate tools to spark and sustain revitalization in communities desperate for reinvestment. One of Rogers' signature abilities is to use the market to revitalize cities by lending money and developing property through nonprofit organizations.
In addition, Rogers leverages infrastructure and programming to increase economic activity, such as reviving Macon's soap box derby and installing the world's largest pop-up bike lane network. Rogers serves in several community leadership roles, including the boards the Macon-Bibb Planning and Zoning Commission, the One Macon Steering Committee, the Greater Macon Chamber of Commerce, and the Mercer Innovation Center. Rogers holds degrees from Mercer University and the University of York, England, and resides in a historic home in downtown Macon with his wife, Meaghan and two young children, Jack and Ellie.
Watch: Josh Rogers' Aspire Award Video
Read: Georgia's Preservation Tax Credit: A View from Macon on Preservation Leadership Forum

Jordan Ryan
Jordan Ryan
The History Concierge
Jordan Ryan is an architectural historian, archivist, and activist-scholar, currently working on built environment, land use, and other site-specific projects under the independent consulting firm, The History Concierge. Some of their ongoing projects include archiving for the City of Indianapolis' Department of Metropolitan Development and facilitating oral histories and research for the National Endowment for the Humanities-funded Central State Hospital memory project for the Indiana Medical History Museum. Before that, Ryan managed the Indianapolis Bicentennial Collecting Initiative and curated the Indianapolis bicentennial exhibition for a statewide institution.
They have a master's degree in public history from Indiana University Purdue University Indianapolis and a bachelor's degree in art history from Herron School of Art and Design. Their scholarship revolves around the built environment, urban planning, historic preservation, marginalized communities, and spatial equity. Recent awards include the Indianapolis Business Journal's 40 Under 40 in 2022 and the National Trust for Historic Preservation's Aspire Award in 2021.
Watch: Jordan Ryan's Aspire Award Video
Read: Preserving the City Archives & Archiving City Preservation on Preservation Leadership Forum
Allison Toonen-Talamo
Allison Toonen-Talamo
Klein and Hoffman
Allison Toonen-Talamo is an Associate at Klein and Hoffman supporting the architectural and building enclosure team based in Chicago, Illinois. She applies her knowledge to investigative procedures, historical review and research, development of technical specifications/construction documents, condition assessments, and construction administration services of existing structures including historic landmarks, residential, commercial, and municipal buildings. Toonen-Talamo works on an array building cladding components, but her primary focus is cast iron restoration and repairs.
Toonen-Talamo utilizes her technical background to help educate and promote the industry through her active memberships of the following organizations: Vice-Chair of Landmarks Illinois and Chair of the Board Development Committee of Landmarks Illinois, the Association for Preservation and Technology (APT) (Western Great Lakes Chapter), Preservation Engineering Technical Committee for APTI, Board of Directors for Evanston Community Lakehouse and Gardens, the National Trust's Where Women Made History program, and the Structural Engineers Association of Illinois (SEAOI).
Toonen-Talamo received the 2020 American Aspire Award presented by the National Trust, and was honored as one of 2021 Landmarks Illinois 50Forward Influencers.
M. Rosalind Sagara
M. Rosalind Sagara
Los Angeles Conservancy
We believe all Americans deserve to see their history in the places that surround us. As a nation, we have work to do to fill in the gaps of our cultural heritage.
Let's Get to Work