How to Support Us as You Shop, Travel, & Play
The 1619 Project Collection
The 1619 Project, developed by The New York Times Magazine, will donate 50 percent of sales to the African American Cultural Heritage Action Fund when you buy shirts and totes inspired by the project.
Amazon.com

The National Trust for Historic Preservation participates in the Amazon Services LLC Associates Program, an affiliate advertising program designed to provide a means for sites to earn up to 10 percent in associate commissions on qualifying purchases and programs from Amazon.com.
National Trust Insurance Services

NTIS is the nation's leading insurance agency specifically designed to offer comprehensive insurance solutions to historic property owners and preservation organizations. Contact NTIS to learn more about protection for your historic home.
Bank of America®
Since 2004, Bank of America has proudly partnered in providing checking accounts, rewards credit cards, and other banking products that have helped raise support for the National Trust and America's historic places. From August 16, 2018 through September 30, 2023, the National Trust will receive at least $1 for each account opened – and up to 0.20% of all qualifying purchases made – with Bank of America National Trust Rewards Credit Cards.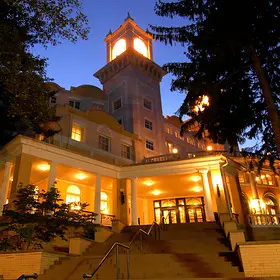 Each year, America's 11 Most Endangered Historic Places sheds light on important examples of our nation's heritage that are at risk of destruction or irreparable damage.
Find Out Who Is Listed