How to Support Us as You Shop, Travel, & Play
The 1619 Project Collection
Buy shirts and totes inspired by the 1619 Project and The New York Times will donate 50 percent of sale price to the African American Cultural Heritage Action Fund.
Amazon.com
The National Trust for Historic Preservation participates in the Amazon Services LLC Associates Program, an affiliate advertising program designed to provide a means for sites to earn up to 10 percent in associate commissions on qualifying purchases and programs from Amazon.com.
National Trust Insurance Services
NTIS is the nation's leading insurance agency specifically designed to offer comprehensive insurance solutions to historic property owners and preservation organizations. Contact NTIS to learn more about protection for your historic home.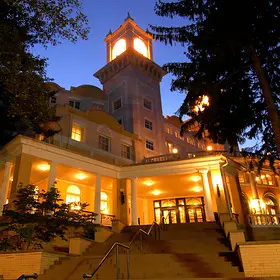 Stay connected with us via email. Sign up today.
Join us in protecting and restoring places where significant African American history happened.
Learn More