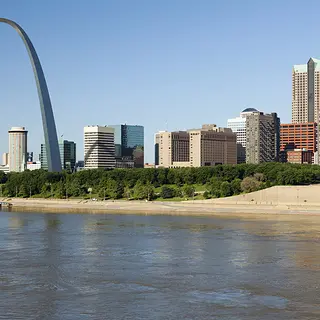 Completed in 1965, the Gateway Arch and Jefferson National Expansion Memorial are the products of a collaboration between architect Eero Saarinen and landscape architect Daniel Urban Kiley. This international icon is a memorial to Thomas Jefferson's role in opening the West, to the pioneers who helped shape its history, and to Dred Scott who sued for his freedom in the Old Courthouse.
The overlook platforms and steps at the north and south ends of the Jefferson National Expansion Memorial—a critical part of the park's historic fabric—are in need of essential repairs.
The Jefferson National Expansion Memorial participated in Partners in Preservation: National Parks.
Stay connected with us via email. Sign up today.
We believe all Americans deserve to see their history in the places that surround us. As a nation, we have work to do to fill in the gaps of our cultural heritage.
Let's Get to Work