Five Women, Five Approaches to Saving Places
All around us, people are saving historic places. Whether they are community activists, grassroots advocates, architects, or formally trained preservationists, they each bring with them a passion for the past and a drive to protect the cultural heritage all around us. During Women's History Month 2022—and as part of our campaign for Where Women Made History—we interviewed five women who illustrate the many ways we can protect historic spaces.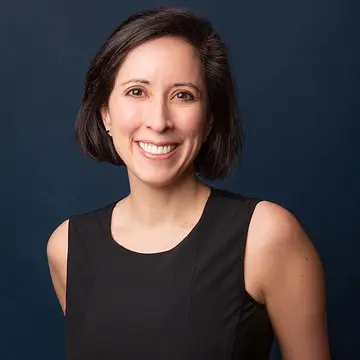 Sara Bronin and an Interdisciplinary Approach to Preservation
Sara Bronin is a Mexican American architect, attorney, and policy maker. Her interdisciplinary approach to preservation leverages her expertise as a lawyer, writer, and policymaker to lead conversations related to urban planning, transportation, real estate, climate change, and sustainability.
On December 22, 2022, Bronin was confirmed as the Chair of the Advisory Council on Historic Preservation.
Corrina Gould
Corrina Gould and the Protection of the West Berkeley Shellmound
Corrina Gould (Lisjan Ohlone) is the co-founder of the Sogorea Te' Land Trust, a women-led organization uses the practices of rematriation, cultural revitalization, and land restoration to create a "thriving community that lives in relation to the land." Her life's work is centered around the protection of native cultural heritage—from language to traditional cultural practices along the waterways—as an ever-present resistance against invisibility, and a reminder that Indigenous people have "always been here."
Sidney Clifton
Sidney Clifton and The Clifton House
With over twenty years' experience as an executive producer and development executive of animated live-action content, Sidney Clifton serves as Jim Henson Company's senior vice president of animation and mixed media, and as a senior consultant with Black Women Animate. But the role closest to her heart is as the president of The Clifton House, a workshop and retreat space for writers and artists in the home she shared with her five siblings and parents—community activist Fred Clifton, and renowned poet and activist Lucille Clifton.
Kelley Uyeoka
Kelley Uyeoka and Protecting Cultural Heritage in Hawaiʻi
Kelley Lehuakeaopuna Uyeoka is the founder and executive director of Huliauapaʻa, a nonprofit organization whose mission is to grow Hawaiʻi's communities through culturally based forms of innovative learning, leadership development, and collaborative networking.
A cultural heritage preservationist and archaeologist by training, Uyeoka looks to collective action and a focus on developing the next generation of stewards to build community capacity and give Native Hawaiians a role in protecting their own heritage.
Ujijji Davis Williams
Ujijji Davis Williams and Sharing Black History Through Public Spaces
Ujijji Davis Williams is a practicing landscape architect, urban planner, and researcher, and the founding partner of JIMA studio, a landscape architectural design and planning studio based in Detroit. Williams has led landscape and design work across the country from neighborhood planning to designing greenways and streetscapes at post-industrial cities across the country. In 2019 Williams received the 2019 National ASLA Bradford Williams Medal of Excellence for her design literature, and in 2020 she received the Michigan ASLA Emerging Professional of the Year Award.
Like this story? Then you'll love our emails. Sign up today.