African American Cultural Heritage Action Fund Grants
The African American Cultural Heritage Action Fund works to advance the broader preservation movement towards a more diverse and equitable representation of American history. Grants showcase the beauty and complexity of Black history and culture in America, while underscoring the urgent need to protect, preserve and interpret these invaluable American assets.
Action Fund grant requirements and deadlines vary. Visit the links below to access the most up-to-date information, as well as for application guidelines and deadlines.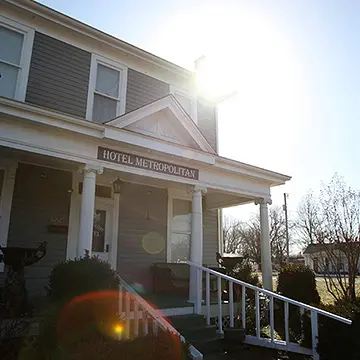 Shanden Simmons
Action Fund National Grant Program
The Action Fund National Grant Program advances ongoing preservation activities for historic places such as sites, museums, and landscapes that represent African American cultural heritage. Funding supports work in four primary areas: Capital Projects, Organizational Capacity Building, Project Planning, and Programming and Interpretation.
Applications due February 1, 2024
Virginia State University Special Collections and Archives
Conserving Black Modernism
In partnership with the Getty Foundation, the Conserving Black Modernism grant program is designed to empower and equip preservationists and stewards with funding and technical support to preserve the material heritage, innovation, and legacy of modern architectural sites designed by Black architects.
Applications due February 1, 2024
Paul Burk
HBCU Cultural Heritage Stewardship Initiative
This program provides technical assistance and funds new Cultural Heritage Stewardship Plans at Historically Black Colleges and Universities (HBCUs). The partnership with National Endowment for the Humanities seeks to empower HBCUs with the resources to protect, preserve, and leverage their historic campuses, buildings, and landscapes, and ensures these symbols inspire and educate future generations.
Applications due February 28, 2023
Marc Sandlin
Preserving Black Churches
The Action Fund, with support from the Lilly Endowment Inc, is investing in historic Black churches and congregations to reimagine, redesign, and deploy historic preservation to address the institutions' needs and the cultural assets and stories they steward. We are leveraging historic preservation as a tool for equity and reconciliation and celebrating historic Black churches as centers of heritage, community, and cultural life.
Applications due August 23, 2023
Learn more about additional National Trust grant programs here.
Join us in protecting and restoring places where significant African American history happened.
Learn More